SelectTech Hosts a DHS/USAFA Summer Intern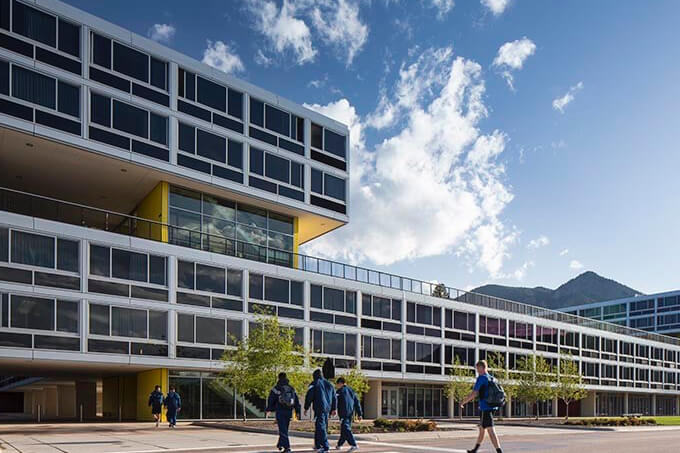 Since 2007, the Department of Homeland Security and the US Air Force Academy have championed game-changing innovations for the US Government by leveraging unique public-private partnerships. The value of these partnerships allows the government to see into the future of market-shaping research techologies and for private companies like SelectTech to gain insight into the tech needs of the government. It's also a great opportunity for USAFA cadets to work with companies like SelectTech who are supporting the DoD, other government agencies, and their industry partners every day! More than 150 cadets have participated in this program at over 80 locations throughout the world.
This summer, 23 cadets were sent to 17 locations. Companies are specifically identified through partnership intermediary agreements and then cadets are matched to the companies based on backgrounds, availability, interest, and willingness to take a chance and try something new! SelectTech was privileged to host USAFA Cadet Connor Shaw as part of this exciting and innovative program. Cadet Shaw, an Economics major, spent three weeks with us, mostly working with our SelectTech GeoSpatial Advanced Manufacturing Facility (SGAMF) team in Springfield, OH. He got familiar with all our product lines, programs, and processes and assisted our experts in a variety of "hands on" experiences. He also was able to "talk leadership" with our very experienced Corporate executives (including AFA Grad and CEO Scott Sullivan) and toured Wright-Patterson AFB, OH, interfacing with SelectTech Services teams that support various AF missions there on a daily basis.
Lt Col Tom Smicklas, USAFA Center of Innovation Deputy Director and the coordinator of the USAFA intern program, said "I thank you for participating in this summer's DHS/USAFA summer research program! I am so proud of the research, relationships, stories, pictures, and insights shared by all of you. The cadet reports were really well done, so a huge 'thank you' to the sponsors that helped formulate their thoughts! Cadet reports will be compiled and disseminated among DoD officials and select contractors, and it will be sure to turn heads!"
Any other companies interested in helping the USAFA Center of Innovation next summer can contact Lt Col Smicklas at thomas.smicklas@usafa.edu or by calling (719) 333.9429.