Sensor Communications & Connectivity Support Contract Award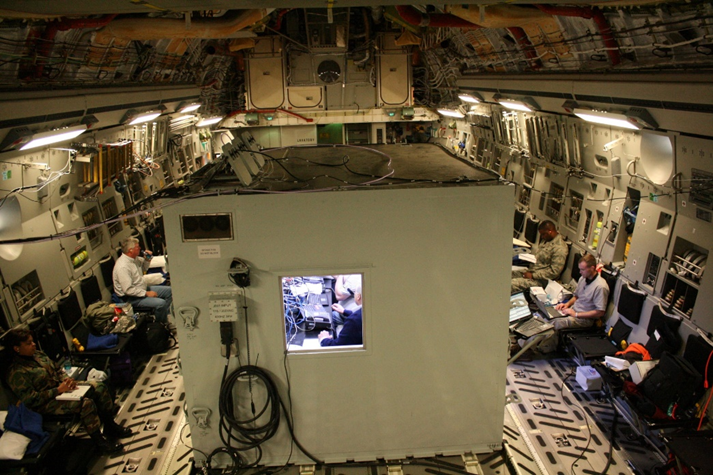 On June 26, 2019, the Air Force Research Laboratory's Sensors Directorate (AFRL/RY) renewed SelectTech Service's Sensor Communications & Connectivity Support contract for a period of up to two and one half years. This $7M contract provides AFRL/RY scientists and engineers with design, fabrication, modification, integration, bench test, flight test, field support, demonstrations, facility upgrades, system maintenance and calibration, experimental development, data processing and analysis, system analysis, and specialized services for the Steel Eagle Communications Module, the Silver Bullet Roll-on/Roll-off (RO/RO) Conference Capsule, and the Viper Satellite Communications System at Buildings 620 and 268, Wright-Patterson AFB, OH. The SelectTech team also performs Steel Eagle, Silver Bullet, and Viper system upgrades and training at many United States military installations both within and outside the continental United States.
SelectTech's integrated technical team has over 20 years of experience supporting this important customer, and we understand how to field and support these world-class, mission critical systems that support our warfighters and senior leaders. As a longstanding AFRL partner, SelectTech understands the mission, processes, values, and culture of the AFRL workforce and complements the relationships, integration, and history of AFRL needed to successfully support RY and their end users, Air Mobility Command (AMC) and the USAF Central Command (AFCENT). Our proven ability to provide highly skilled professionals and technical support experience makes us uniquely qualified to support RY for this important program. SelectTech is proud of the reputation it has achieved, particularly as it relates to our mission-focused agiliy, responsiveness, and know-how for this critical program that ultimately serves our senior government end users.